All Saints Lutheran Church
We had a really good time! AND the cake was delicious!  Four of our CWJC graduates helped out at All Saints Lutheran Church, Arlington by serving the church body at a church-wide luncheon and fellowship.
Our ladies sported CWJC aprons and were greeted by all as they served enchiladas and the aforementioned delicious cake.  Many thanks to All Saints for the invitation extended to CWJC.  Let us know if your church has a need – I am sure we have many graduates who would love to help! www.allsaintsarlington.org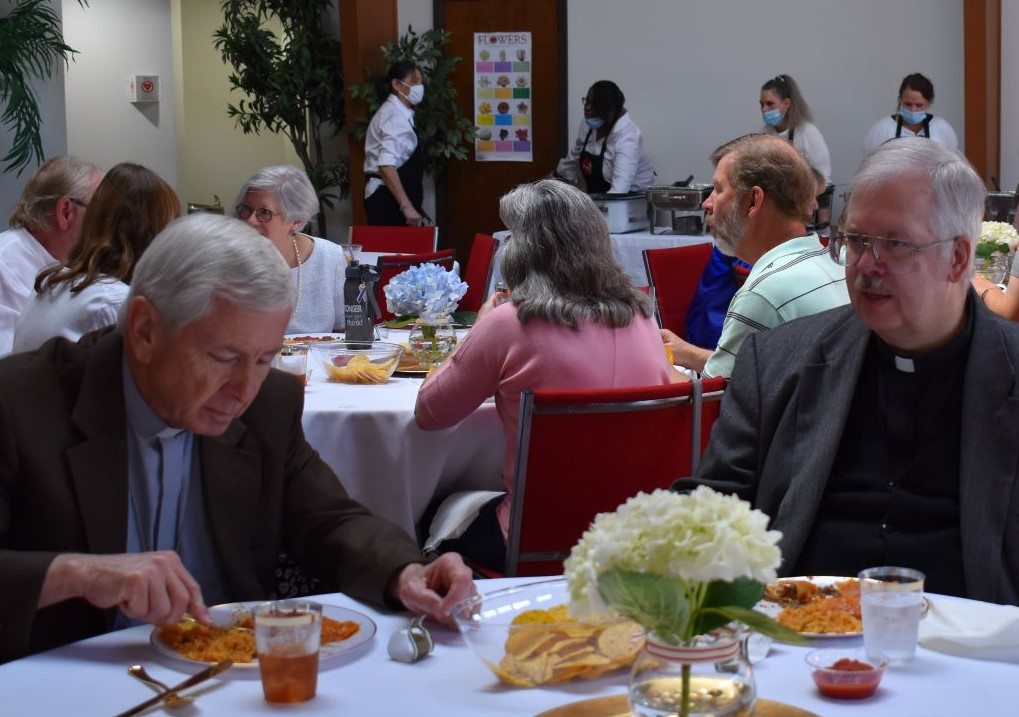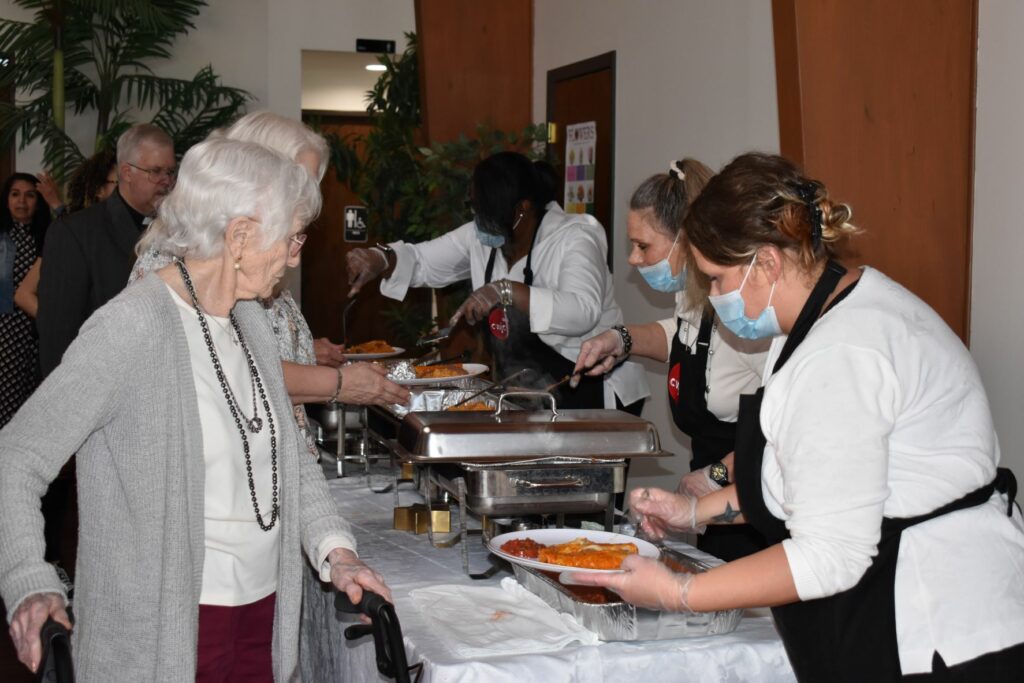 What a great time was had by all at the 15th Annual CWJC Gospel Homecoming Concert! If you were not able to join us, you missed a fabulous afternoon of worship, fellowship and laughter. Held again in the spacious Activities Center at Trinity United Methodist Church in Arlington, we were able to socially distance and comfortably seat our 150 guests. The Broken Cords who have performed at every CWJC Gospel Homecoming Concert entertained us again, along with our new friends, Shiloh Road Quartet. We were blessed to worship, hearing beautiful harmonies and good 'ole gospel music. Our guests were given a small writing pad with a scripture reminder to "Trust in the Lord with all your Heart" – Proverbs 3:5 and a pencil reminding us that "Jesus Erases All of Our Mistakes!" And aren't we blessed to know Him!