Ready to take the next step? You can become a contributor to our cause by financial
donations, volunteering, or participating yourself!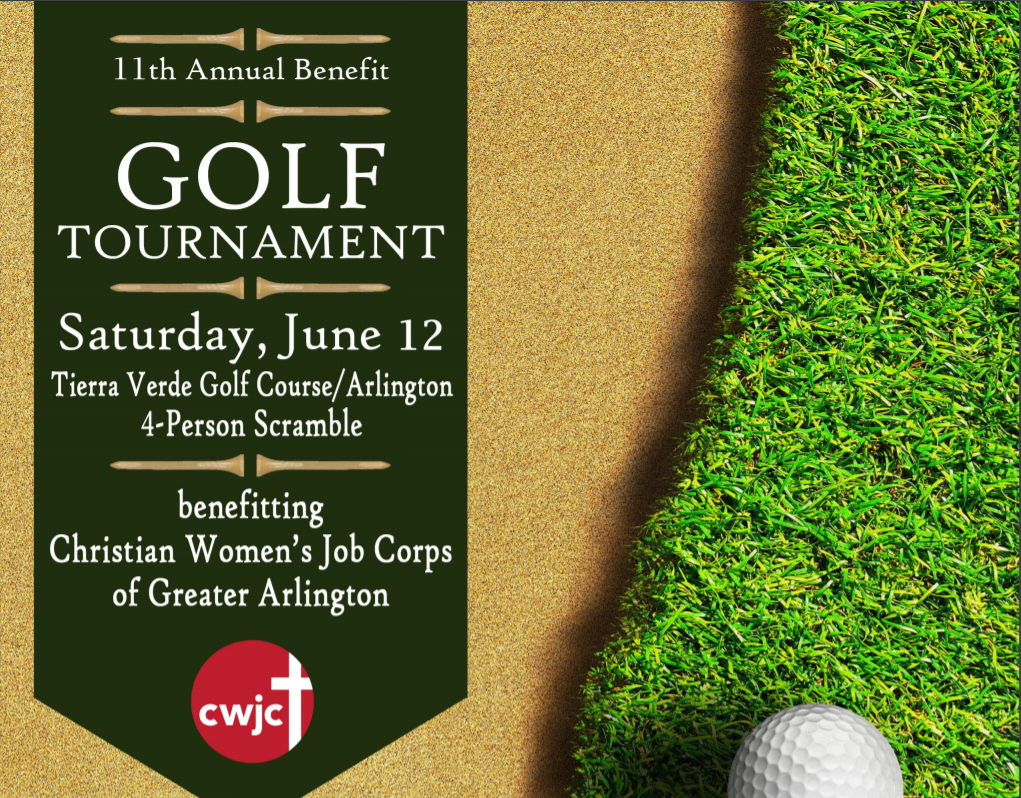 Join us for the 11th Annual Golf Tournament!
Dust off your golf clubs and join us for a day full of fun and friendly competition to support CWJC of Greater Arlington! A great day of golf, networking, and fun is waiting for you! This event is inclusive for golfers and non-golfers alike – all skill levels are welcome.
Click here to sign up to play, for sponsorship opportunities, or to simply donate to a good cause!
Shop AmazonSmile for Father's Day!
When you shop for Father's Day gifts at AmazonSmile and they will donate a portion of your eligible purchases to Christian Women's Jobs Corps CWJC of Greater Arlington at no cost to you!   
A group of the CWJC alumni split up and had a grand time shopping for suggested food items, toys and children's clothing, and then personally delivering the items to both agencies. 
Cree said "At NEW DAY, we visited with Don and Sandra Morris who are one of many volunteers.  The Morrises were overwhelmed with gratitude and thankful for the alumni's generosity. The couple gave us a tour and shared some history about the group.  They said a member of their congregation had taken classes at CWJC.  They appreciate what CWJC is doing for ladies in the community and they will share the information about CWJC".  
A thank you from Allies in Youth Development: We wanted to send you our deepest gratitude for the wonderful boxes of donations that Cree and Ada brought today to Allies in Youth Development!
We are extremely thankful and praise God that you chose our ministry to bless. The children Allies serve will be full of smiles receiving these wonderful new gifts.
It was also a blessing to hear about your ministry and how you are changing the lives of women, giving them hope, confidence, a future and most of all the message of Christ!