Gospel Homecoming Tickets 
 $15 Each
Click the button below to purchase your tickets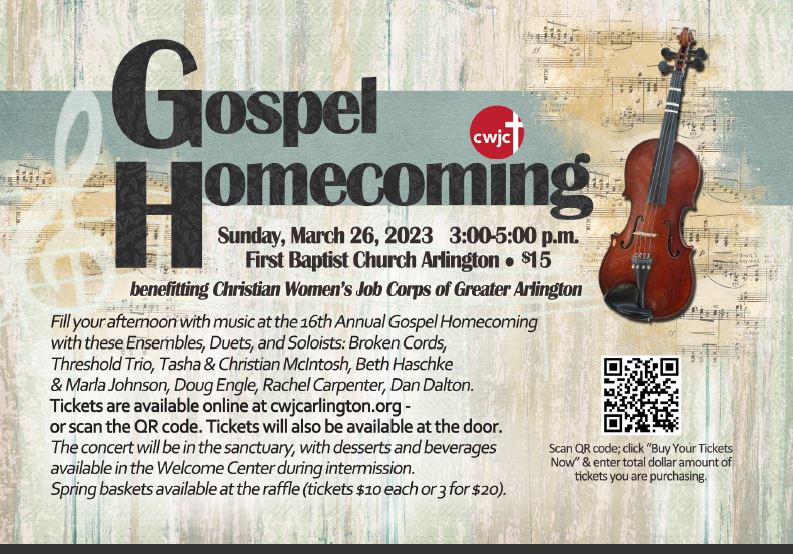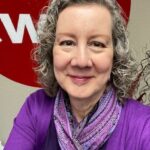 Brandi Dalton assumed the role of CWJC's Executive Director on January 1, 2023. Most recently, Brandi worked at Pantego Christian Academy. She has also worked as the Donor Relations Coordinator at two local Christian radio stations, and as a Volunteer Specialist at Catholic Charities Fort Worth.
Brandi is a native Texan and grew up in Houston before moving to Arlington in 1995. She became a Christian when she was 14 and joined Houston's First Baptist when she was 15 where her faith grew while attending weekly youth Bible studies and every worship service. Brandi currently serves as a deacon at First Baptist Church in Arlington. She has also served as a children's camp counselor, sung in the choir, led the drama team, taught Sunday School, serves as a greeter, serves on the Women's Committee, and is the GriefShare ministry coordinator at FBC Arlington. Brandi is grateful that she will exercise her spiritual gifts of administration, serving and teaching in her new role at CWJC.
Brandi has been married to Dan Dalton for 35 years. Dan has served CWJC in various volunteer roles since 2007. Their son, CJ, and his wife, Caiti, live in Crowley. Brandi and Dan are the proud grandparents of one-year-old Cannon.