Christian Women's Job Corps (CWJC) was founded by the National Woman's Missionary Union (WMU) in Birmingham, AL. in 1995 as a means of identifying, training and mentoring women trapped in poverty, abuse, and alienation.
More than 160 CWJC sites across America (including 4 international sites) provide job skills, social skills, and help build self-worth in women needing a second chance. National CWJC was represented on former Vice President Gore's welfare-to-work national task force. Locally, CWJC's training program is enhanced by women who serve as mentors, and commit to a one-on-one relationship with a participant until she reaches a level of independence and acceptance in the job marketplace.
One of the unique offerings in CWJC's training and mentoring program is the inclusion of Bible study. The Bible study curriculum is presented in a way that focuses on God's love for each woman, no matter their background or life circumstances.
CWJC of Greater Arlington, while associated with the National CWJC, is a separate 501-(c)(3) non-profit organization chartered in the State of Texas and has its own Executive Director and Board of Directors. The integrated curriculum of CWJC equips the whole person: body, mind, and spirit. It's little wonder that miraculous stories emanate from the women who have been directly touched by CWJC and those who selflessly serve the cause. Find your place in CWJC today!
683 WOMEN (AND COUNTING!) HAVE GRADUATED FROM CWJC OF GREATER ARLINGTON SINCE 2005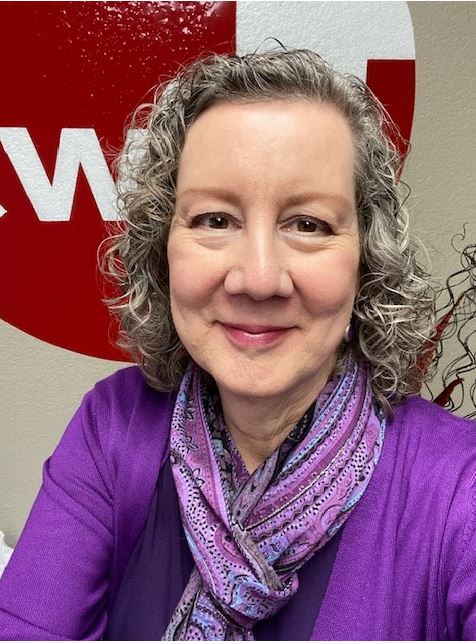 Brandi Dalton assumed the role of CWJC's Executive Director on January 1, 2023. Most recently, Brandi worked at Pantego Christian Academy. She has also worked as the Donor Relations Coordinator at two local Christian radio stations, and as a Volunteer Specialist at Catholic Charities Fort Worth.
Brandi is a native Texan and grew up in Houston before moving to Arlington in 1995. She became a Christian when she was 14 and joined Houston's First Baptist when she was 15 where her faith grew while attending weekly youth Bible studies and every worship service. Brandi currently serves as a deacon at First Baptist Church in Arlington. She has also served as a children's camp counselor, sung in the choir, led the drama team, taught Sunday School, serves as a greeter, serves on the Women's Committee, and is the GriefShare ministry coordinator at FBC Arlington. Brandi is grateful that she will exercise her spiritual gifts of administration, serving and teaching in her new role at CWJC.
Brandi has been married to Dan Dalton for 35 years. Dan has served CWJC in various volunteer roles since 2007. Their son, CJ, and his wife, Caiti, live in Crowley. Brandi and Dan are the proud grandparents of one-year-old Cannon.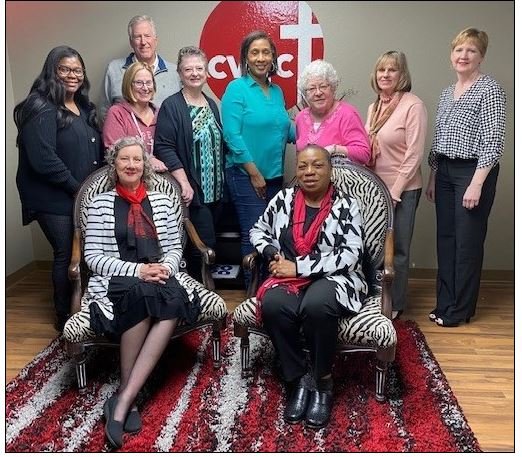 Brandi Dalton, Executive Director
Helen Hilson, Chairman
Regina Patrida, Vice- Chairman
Andy Berry (not pictured), Treasurer
Celia Hirschenhofer, Secretary 
Sharon Friend 
Tracy Hokanson
Tasha McIntosh 
Sydnie Smith 
Liz Speer 
Steve Tiemann
Monica Williams